New and Exciting things from ETC
Whenever you ask someone at ETC if X or Y is coming soon, they always wink and say, "we are always working on new and exciting things" Today we get to see the latest and greatest from ETC.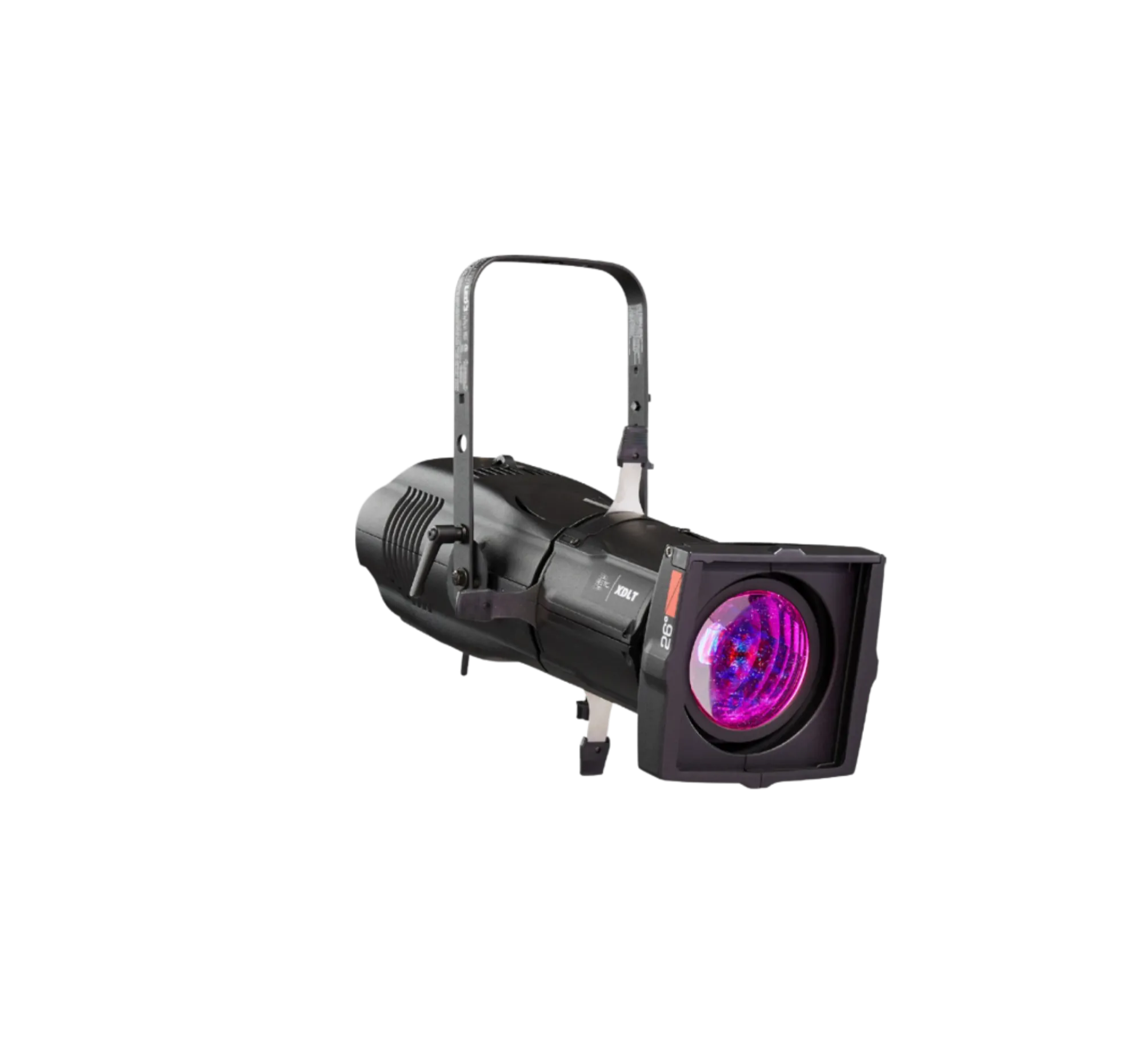 x8 Series 3 Profiles
The Next Generation of the Source 4
XDLT Lenses
Sharper, Brighter Lenses
Desire Fresnel
Beautiful Washes of Amazing Color
Next Generation of Source 4
Powered by the new X8 LED Engine, the Source 4 has been reimagined for the modern age with a new line of lenses developed specifically, and exclusively, for LEDs with the new XDLT Shutter body and XDLT Lens tubes. (5° to 70°).
Perfect for Stage & Studio
A classic fixture updated for the modern stage and studio, the ETC Desire Fresnel has a beautiful output, whether zoomed tight or in a wide wash.
The Latest LED to join the team is the Deep Red. It helps capture the subtle colors at the far edge of the visual spectrum enhancing skin tones, sunsets, firelight in ways you didn't know you were missing. More surprising is how this same deep red also brings new depth to deep blues, saturated greens, and ambers.
The full-color Lustr X8 array includes a patent-pending mix of green, lime, blue, indigo, cyan, amber red and deep red LEDs.

Sharper Lenses & Wireless DMX/RDM
The New Series 3 Source 4 bodies use the new XDLT Lenses to get more lumens on stage and project sharper gobos with almost fully eliminated fringing.

Connect all of your fixtures together wirelessly with the built-in Multiverse Radio. Get a Mulitverse transmitter to wirelessly connect up to 10 universes of DMX.
A true Fresnel with an LED engine, Desire Fresnel has zoom control from either the front or the back of the fixture. A Fresnel is only as good as its performance with barndoors. Desire Fresnel delivers with smooth fall off and clean edges. It's truly a cut above the rest.
ETC has taken the classic fixture that theatre technicians know and love and brought it into the 21st century. You get the softness of an incandescent wash light with LED color mixing and smooth dimming. With traditional Fresnels, you sacrifice lumens depending on zoom position, but that's not the case with Desire Fresnel. They've reworked how the lens and lamp work together, so your Fresnel is bright and efficient through the entire zoom range.